How its Made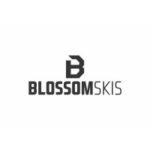 BLOSSOM PHILOSOPHY
At present there are 12 working people at Blossom. The factory is a true technical workshop which carries on the tradition of the ancient ski producers of Valchiavenna.
To ski is not a fact of having only a pair of skis at one's feet: we need a pair of skis designed according to weight, height, technical abilities and, above all, the use the final costumer intends to make.
Therefore, BLOSSOM skis are made to measure with absolutely first quality products and up to date  technology. BLOSSOM skis is the only place which designs skis according to the customer's final needs : made by a high qualified team under the supervision of Luciano Panatti: responsible manager of the production and of  research and development.
A life fully devoted to ski, at the beginning as a trainer of the famous " valanga azzurra " ( free ride division) and then as an expert of a lot of factories dealing in the same field.
The BLOSSOM ski factory from Chiavenna ( Prata Camportaccio) represents, on the threshold of the third millenium, a home concern in Valchiavenna area carrying on a very old, great and famous tradition of the ski producers of the Valley.